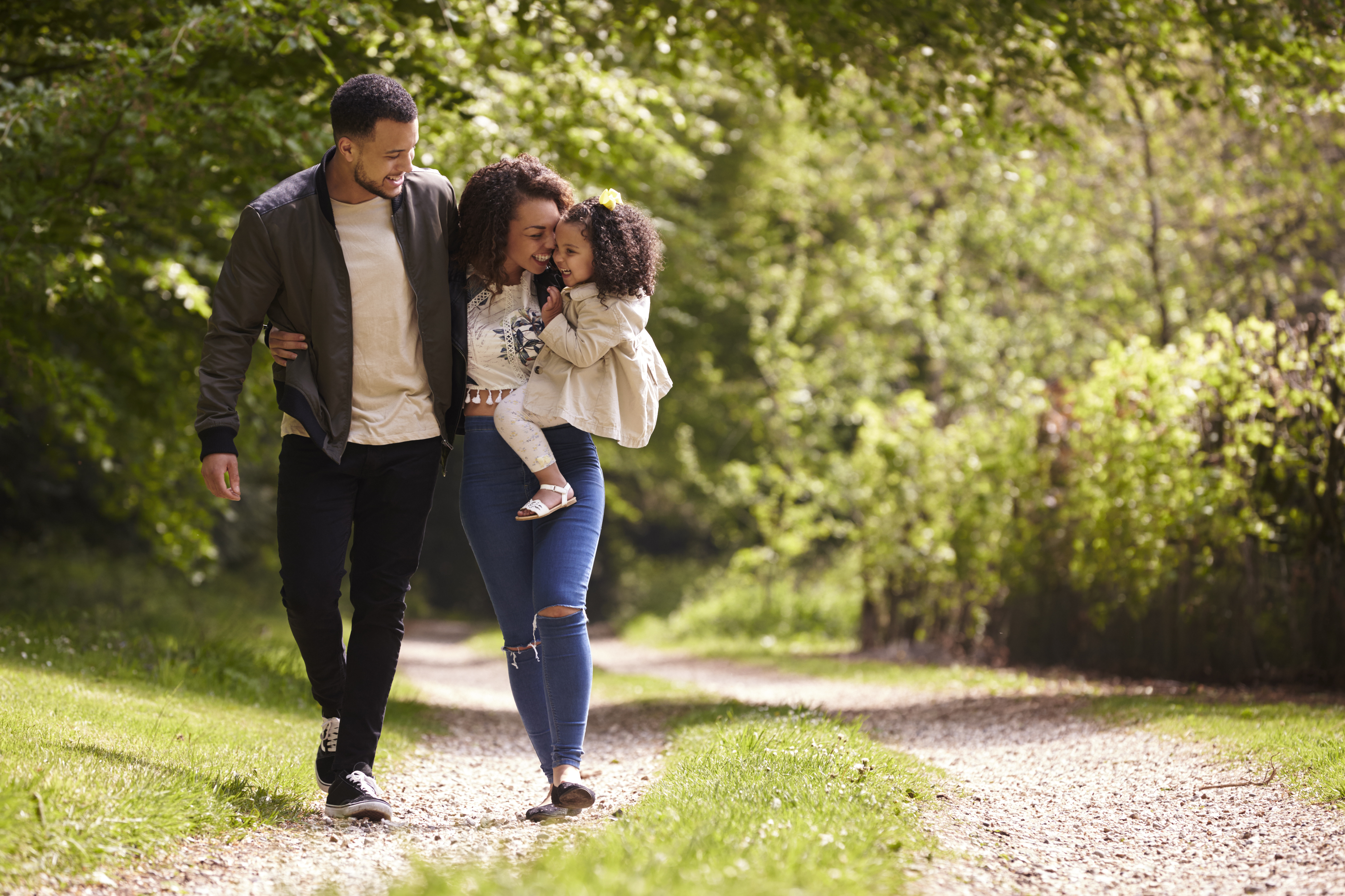 The Oklahoma Department of Human Services ("OKDHS") has approximately 9,000 children placed in out of home care and it is currently looking for adoptive families for approximately 500 children. These children often come into the custody of OKDHS due to abuse or neglect. Although a majority of these children will ultimately reunite with their biological family, some won't be able to achieve the goal of reunification. So, their new permanency plan will become adoption.
(Download our free ebook, "How to Adopt a Child in Oklahoma" for more information.)
Adopting a child from foster care is a great way to expand your family and to provide a loving home to a child in need. In today's blog, we'll explain how to become involved in Oklahoma's foster care as well as the filing process and the adoption requirements.
How can I get involved?
As a licensed foster parent, you can provide temporary care for children who need a safe and stable environment while they await permanent housing – either reunification with their biological or long-term placement with a potential adoptive family. If you're already a foster parent, you can choose to adopt the child you've been fostering if/when they become legally eligible for adoption.
A third way to get involved is an adoption of an eligible child from foster care. Contrary to common belief, you don't have to become a foster parent first if you already have the desire to adopt from the foster care system. In this process, you can request to be matched with children who are already eligible for adoption and awaiting permanent placement.
Adoption from foster care
Adoption from foster care is a great way to provide love and security to a child in need. The process of adoption from foster care is similar to other types of adoptions (in that after all the decisions, paperwork and preparations, a dream is fulfilled). However, there are a few distinctions to note:
It's possible to adopt a baby from foster care, but the majority of children who are typically available range from toddler to 18 with a median age of eight.
Because many children in foster care have experienced some form of trauma, parents who adopt will undergo specific training to understand the effects and help the child's healing.
Parents who choose adoption from foster care usually work with a public or private agency that's contracted with the state to provide services.
Contrary to private adoptions, adoption from foster care can be subsidized by the State of Oklahoma.
What are Oklahoma's requirements?
If you're interested in adoption from foster care, AdoptOKkids is a great resource to check out. There, you will find a wealth of regional information on adoption as well as family resources and photos of the children in need of a special home. If you're in the planning stages, here are some requirementsyou'll need to meet:
You must be at least 21 years old
You must be in reasonably good health
You can be single, married, divorced or widowed
You must have or provide sufficient beds and space for personal items for additional children
You must be able to manage your income to meet the financial needs of your family
You must be capable of understanding, loving and accepting a child. Your role is to provide protection and nurturance to the child/children placed in your care and to act as a role model
If you have a spouse or partner, he or she is also required to participate in the home assessment process and to attend the 27-hour orientation session with you
In addition to these basic requirements, you'll be required to complete a home assessment (also known as a home study). In Oklahoma, this process includes:
The completion of OKDHS forms and application
Personal references
Background checks which require fingerprint submission to the FBI.
Medical examination report
Family assessment, including interviews with family members
House safety assessment
Verification of income sufficient to meet your needs
Verification of vaccination for pets
How does the process work?
In addition to the items above, you'll be required to attend 27 hours of pre-service training. If you're an OKDHS Bridge Resource Parent, having a relationship with the child placed in your home and if reunification is no longer the goal, the adoption can take less than six months if the termination of parental rights has occurred and all other legal matters have been resolved.
If you're an OKDHS Bridge Resource Parent that has a specific preference for the child you'd like to adopt, keep in mind that it could take a longer period of time. Your family will have a greater chance of adopting quicker if you choose a waiting child rather than an infant.
Your family is selected (along with other families) based on your ability to meet the needs of the child eligible for adoption. In these cases, your name is submitted with others across the state and the child's social worker will select the family they feel will be most compatible and best meet the child's needs.
What expenses are involved in adoption?
Though it's free to adopt from Oklahoma's foster care system, adoptive parents can expect to pay reasonable attorney fees and court costs, medical, counseling and other living expenses for housing, food, clothing and other necessities. Adoptive parents may also pay transportation costs for the child as needed for medical or adoption-related appointments.
While each state maintains its own adoption policies, the process can vary.
As an Oklahoma resident, you'll want to work with an adoption agency and an attorney who's familiar with Oklahoma's adoption laws and policies. If you'd like to learn more about the foster care system or adoption, we invite you to reach out to our team today at (405) 701-6376.
Ready to get started?
In this free ebook, we deep dive into the licensing requirements as well as home study involved in the adoption process. We also share some insights into what you can expect after filing. Click below to download the free adoption guide now.