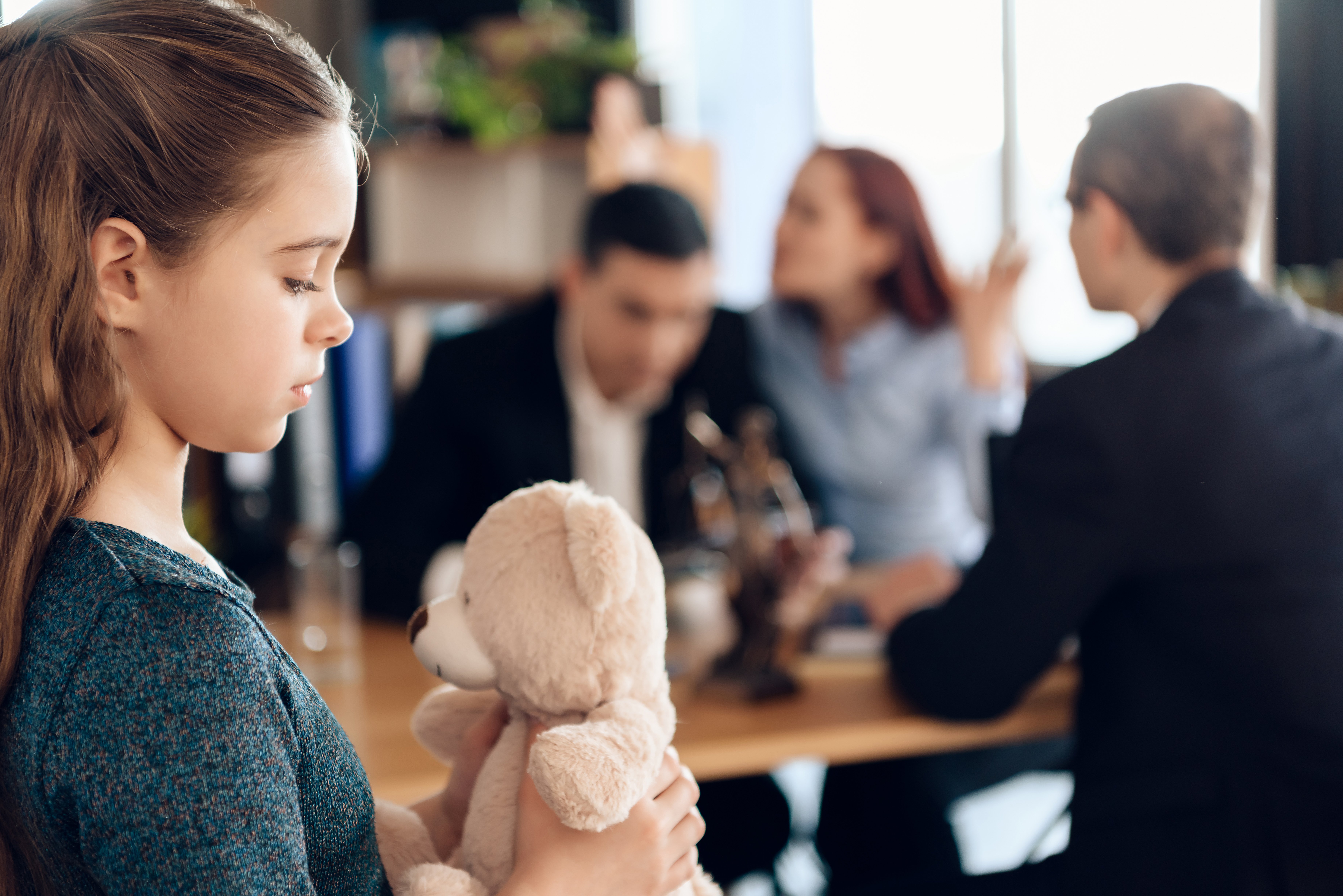 Let's be honest, the line between custody and guardianship can get a tad blurry. Differentiating between them is difficult because they're essentially the same thing. However, a major distinction between the two is that family courts grant custody orders while probate courts grant guardianship.
In today's blog, we'll discuss how guardianship affects parental rights as well as its key differences from child custody and adoptions.
Parental Rights
Guardianship involves a child living with their legal guardian. In this scenario, a guardian could have physical custody while the child's parent may not. Biological parents maintain their rights even when they don't have physical custody. In other words, their rights are temporarily suspended -- not terminated.
A guardianship order, however, overrules the custody provisions of a family court order. Guardianships take priority. This gives the guardian the right to act on behalf of the child while the parent's rights are on hold.
Guardianship Rights
Parents are automatically deemed guardians of their children at birth (it'd be wild to think otherwise) unless a probate court order names someone else as a child's legal guardian. As a non-parent, guardianship orders can award rights to a third-party caregiver that wouldn't be given otherwise. In this scenario, a guardian could attend parent-teacher conferences or a doctor's appointment in place of the parent.
On the other side of the spectrum, biological parents can voluntarily award guardianship when they can't take care of the children themselves. When this happens, the parent retains the right to revoke the authority at any time (but would have to petition the court in order to do so.)
However, if the Court establishes the guardianship because the parent is unfit, the parent will have to comply with certain requirements established by the Court to regain custody.
Custody in Foster Care
When the occasion arises, the State of Oklahoma may remove a child from their home due to abuse or neglect. In this situation, the child is placed in foster care and if the parents can successfully remedy the problem(s) that led to the removal, the child may be returned.
However, as the parent works their reunification plan, the state holds authority to terminate their parental rights to ensure compliance. If a parent is unable to work their plan, their rights may be terminated. This creates another avenue for families to assume guardianship of a child or to adopt them.
Child Custody vs. Guardianship
This is where matters can get a little tangled. It's important to recognize that child custody encompasses both physical and legal custody. Physical custody is the right to exercise control over a certain period of time while legal custody grants the custodian the authority to make decisions concerning the child's education, medical care and upbringing.
Child custody provides the rights and responsibilities to the parent of the child, while guardianship provides similar rights, but to a third party. Both require acting in "the best interest of the child." As mentioned, guardianship refers to the legal relationship between one party (the guardian) and the benefit of another (the ward).
In contrast to custodians, guardians are somewhat limited in the actions they're permitted to take on behalf of the child because those rights are delineated in a court order. For instance, the Court may require certain acts be with court approval.
How Does Guardianship Affect Custody?
Although the legal standard of establishing a custodial relationship or guardianship is deemed what's in "best interest of the child," if a parent has a custodial relationship, courts generally won't appoint a legal guardian.
If a custodial parent cannot properly care for their child, a guardianship becomes more appropriate. If a guardian doesn't live in proximity to the custodial parent, the visitation rights of the parent may be altered as a result. If both parents are unable to fulfill their custodial roles, a guardian may become a necessity.
In Summary
Legal guardianship can be a lot to sift through. Because each state has its unique requirements and obligations, it's wise to enlist the assistance of a trusted attorney. To avoid court complications and ensure a successful legal process, reach out to us today at (405) 701-6376. Guardianship can be complex and we'd love to help.
Considering Adoption?
If you're in the trenches of child custody and guardianship, we have an adoption guide you should check out. In this free guide, you'll unlock resources to help you prepare your case, information on adoption requirements and home studies, as well as what you can expect after the filing process. Click below to access your free copy of the guide now.