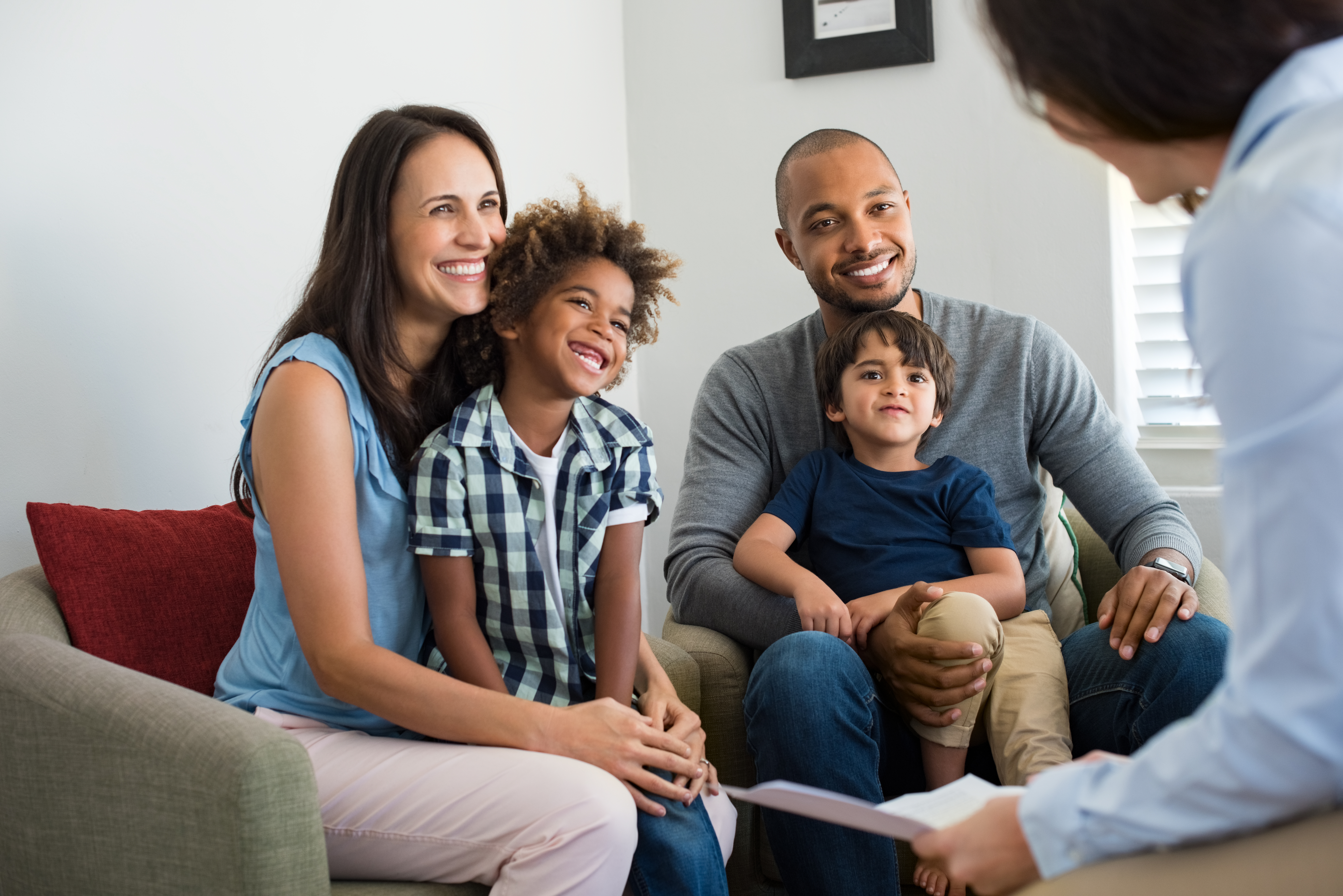 Have you thought about adoption? There are probably a million different questions and concerns you're working through and it's easy to be overwhelmed by the vast amount of information out there. A lot of worry comes from the unknown, but so many positive things also stem from it.
(Free download: "How to Adopt a Child in Oklahoma")
While it's important to give this decision plenty of thought, there isn't anything to be afraid or intimidated by. In today's blog, we'll cover all the basics you need to know for what adoption agencies are seeking. Let's dive in.
What's a home study?
A home study is a process in which a licensed professional (typically a social worker) determines whether a prospective individual or couple is suited to adopt a child. Something important to note is that a home study is different from a home visit; a home visit is a single component of the study.
The purpose of a home study is to gather information on prospective parents and families before connecting them with a child. It involves a 6-15 page written report on what the professional learned about you as well as a statement of approval for the specific type of adoption you're pursuing. The home study is also used to evaluate a family's home for safety, security and overall health.
Don't be intimidated. The home study is also an opportunity to ask questions, better educate yourself and prepare your family prior to the adoption.
How does the home study process work?
Every state has different laws regarding adoption, but a home study is required in both state and international adoptions. During the home study process, each member of the home is interviewed; however, the focus is on the potential parents.
When undergoing a home study, it helps to be prepared. Here are some documents and financial information we recommend gathering prior to the interview:
Birth certificates
Marriage certificates
Divorce decrees
Medial reports
Reference letters
Child abuse checks
Life insurance
Health insurance
Tax returns or W-2 forms
Employment verification
Income verification
Debt information
Mortgage / rent information
Monetary assets verification
What else takes place during a home study?
During the home study process (not limited to the interview), you will undergo a physical exam or provide a statement of health from your primary care physician. Local, state and federal background checks will also be obtained. And as mentioned, professionals will conduct safety inspections of the home. Some other items we recommend gathering include photographs of immediate family members, results from previous home studies as well as reference letters.
5 tips for a successful home study
While there's no way to be entirely certain how your home study will go, one way to create a successful one (beyond tidying up the house) is doing as much research and preparation as possible. Here's a list of adoption home study tips to give you an idea what the social worker is looking for during the process:
Check smoke detectors, carbon monoxide detectors and fire extinguishers.
Identify possible hazards and address them or have an explanation why it isn't an issue. (i.e. swimming pool)
Ensure firearms and other dangerous items are properly stored, be prepared to discuss a safety plan.
Prepare to answer questions about your personality, parenting style, expectations and how you plan to help the child acclimate to the home.
Be honest and upfront about who you are as well as your capabilities and needs.
The benefits of hiring an attorney
Filing for adoption requires a considerable amount of paperwork. This is where our trusted attorneys can lend a hand. They can prepare and file all the necessary documents on your behalf. And, if any problems do arise, they can resolve them as quickly as possible.
Adoption can be tricky, but you don't have to go it alone. To learn more about adoptions in Oklahoma and how you can start the process, we encourage you to reach out to us today at (405) 701-6376.
How does the entire process play out in Oklahoma?
In our latest ebook, we explain the adoption process in Oklahoma from start to finish. We also shed light on the seven licensing requirements and what you can expect after the home study. Click below to download your free guide now.