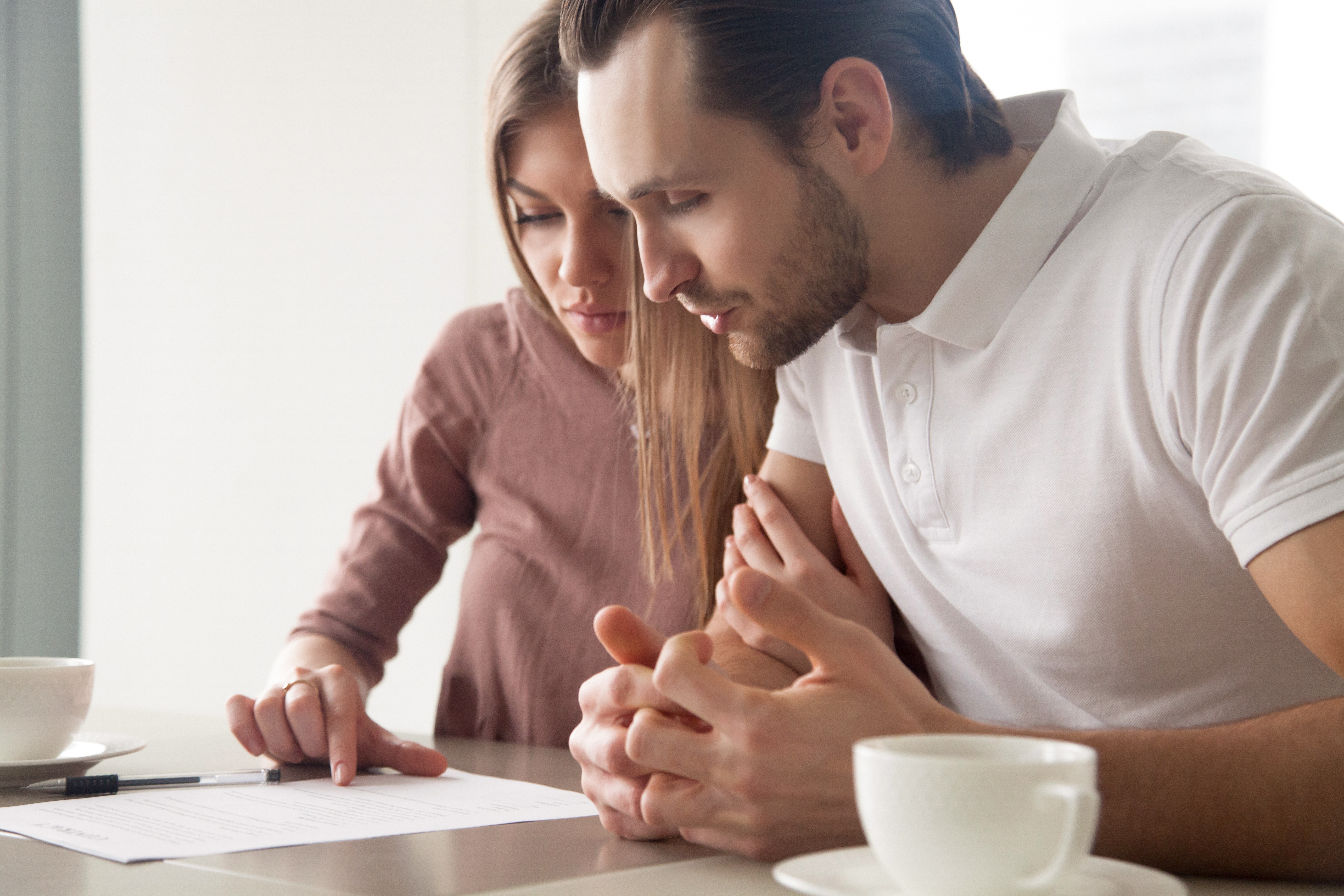 A prenuptial agreement, also known as a "prenup," is a written contract made between a couple before marriage that outlines each party's respective assets and debts. The purpose of this document is to define and specify each person's property rights should the marriage fail due to a divorce or death of a spouse. Additionally, prenups can be used to outline terms of alimony/spousal support.
(Wondering how the prenuptial process works? Be sure and grab a copy of our free ebook.)
Those entering a marriage with children or who own property can particularly benefit from a prenuptial agreement. A prenup can protect rights and obligations in respect to the property (like maintenance costs) as well as the right to conduct transactions like leasing or selling a summer home.
In today's blog, we'll be highlighting the most common items in prenuptial agreements as well some provisions that aren't covered under the document.
What's covered in a prenuptial agreement?
You want to start your marriage off on the right foot. And just like any relationship, transparency is very important in prenuptial agreements. Don't try to hide any assets from your spouse. If they turn up later in a divorce, you could lose far more than you would have with an open-air conversation.
Even if you don't intend to leave something out, many people overlook items of value like life insurance policies, old bank accounts and inheritances. This is why it's important to work with an attorney with a deep knowledge of prenuptial agreements to ensure you haven't missed anything.
To get yourself in the planning mindset, here are 20 common provisions to include in a prenup:
Division of property
Retirement funds
Education funds
Property interests of children
Direction on educational instruction of children
Direction on religious instruction of children
Inheritances
Spousal gifting
Life insurance or disability policy ownership
Savings contributions
Joint bank account management
Credit card management
Household expenses
Income streams
Debt allocation
Deductions and tax claims
Education arrangements for spouse
Alimony or spousal support
Pet custody
Sunset clauses
What isn't covered in a prenuptial agreement?
Now that you have an understanding of the assets protected in a prenup, it's wise to address the items that are not. In a prenuptial agreement, you cannot:
Include provisions violating public policy

Contract child custody
Include custodial arrangements of children
Predetermine child support
Be forced by a spouse to sign
Include odd clauses (i.e. home cleanliness, weight, infidelity, etc.)
Define personal matters (i.e. family relationships)
Why should I consider getting a prenup?
A prenup is helpful for many reasons. The most difficult issue in divorce is determining how to distribute assets. A prenup ensures that property remains separate versus being subject to equitable distribution laws.
Prenuptial agreements have gained popularity over the years because many are focusing on their careers and delaying marriage. And by the time they do marry, both partners have financial accounts, homes and cars to protect. It's also common to use a prenuptial agreement when you have children from another relationship. You can use the document to ensure specific property or inheritances go to a child to ensure they are taken care of.
Whatever your personal reason for a prenuptial may be, Ball Morse Lowe can help you create an agreement that works for both of you. To learn more about the prenuptial agreement process or to schedule a consultation with one of our trusted attorneys, give us a call today at (405) 701-6376.
What are the next steps in getting a prenup?
In this free ebook, we outline the process from start to finish and how you can use a prenuptial agreement to tackle financial matters upfront. Click below to access your free copy of the guide now.