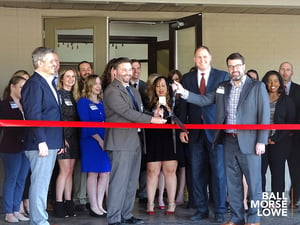 On March 15, 2018, Ball Morse Lowe held a Ribbon Cutting and Open House Event at our new Norman, Oklahoma office.
BML moved last fall from offices in downtown Norman to become neighbors with The Trails Golf Club. After cancelling our original event due to inclement weather, we were excited to finally share our new office space with the Norman community and our friends, families, and business partners.
The event was well attended and our team would like to give a special thank you to the Norman Chamber of Commerce, led by Scott Martin and also Michelle Hohlier, who helped make the event such a success. We would also like to thank our new neighbors, Jim and Kathy Hess, at The Trails Golf Club and Jason Andes at Brookfield Custom Homes for his remodeling work on the building.
Additional thank you's (in no particular order) to friends of the firm:
We are proud to be part of the Norman business community. It is important for us to share this moment with everyone who is such a large part of our success - from family members and clients to business partners," BML partner Zach Ball shared.
Chief Operating Officer, Eric Patrick added, "It's a rare occasion to celebrate the growth and success of our firm externally. We should do this every few months!"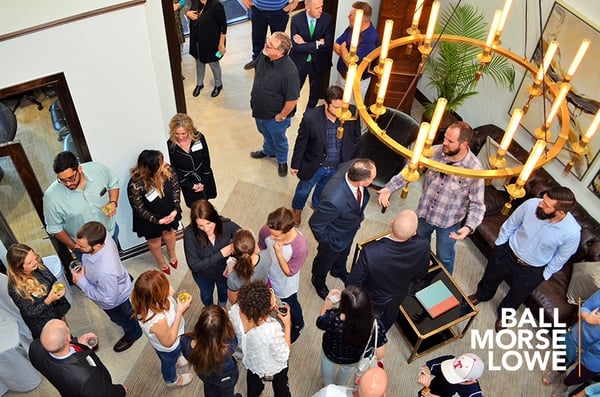 Sincere thanks also goes out to:
We are grateful you took the time to celebrate with us. It was a special day and your attendance made it memorable.
- BML Team