Attorney Jennifer Wright's article, "Guide to Organ and Tissue Donation in Oklahoma" has been featured in the latest Oklahoma Bar Association's Journal. The Journal, focused on the theme of Estate Planning, elaborates on the topic of organ and tissue donation- which is often overlooked during estate planning.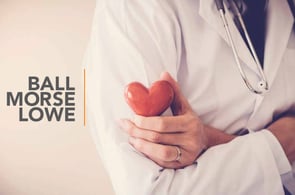 In the article, Jennifer shares the importance of discussing organ and tissue donation during estate planning in order to avoid misinformed decisions. The article provides an overview of organ and tissue donation in Oklahoma and answers related questions that arise during the estate planning process.
One notable portion of Jennifer Wright's article debunks common myths regarding organ and tissue donation. This assists attorneys and readers to make informed decisions regarding organ donation and memorializing decisions within estate planning documents to provide clarity and peace of mind.
The legal article was selected to represent Estate Planning topics relevant to the Oklahoma Bar Association. Jennifer L. Wright is a senior attorney at Ball Morse Lowe, leading Estate Planning, Probate and Elder Law. To read Jennifer's article in the latest Oklahoma Bar Association Journal, visit this page.