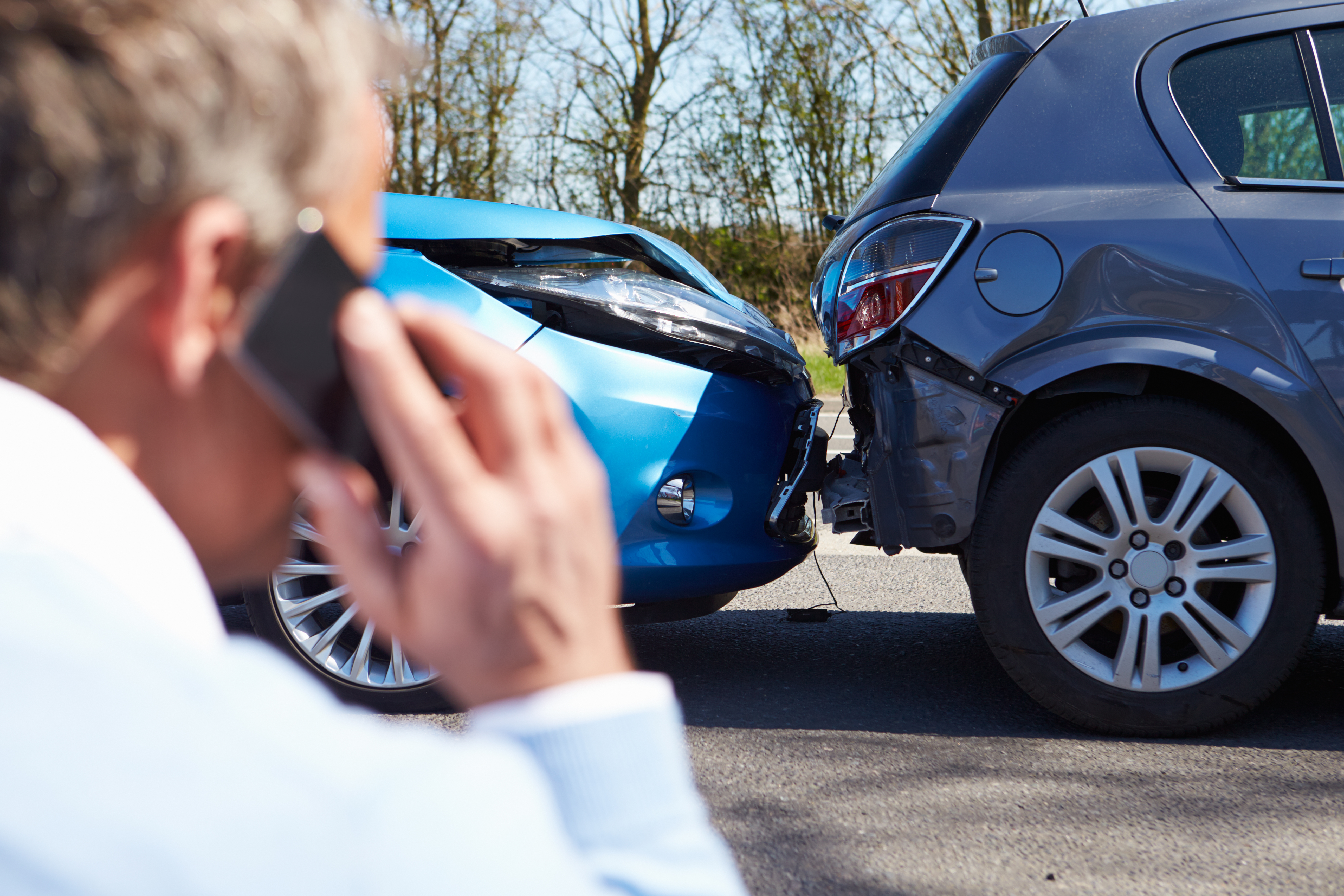 Accidents happen, even to the most careful of drivers. An auto accident can leave you feeling overwhelmed and dizzy with adrenaline. This is why we have insurance, though – to protect you financially as well as the other driver. It's also a reason to brush up on steps you can take after an accidence occurs to protect yourself.
Accidents are often traumatic events. In addition to this trauma, settling claims and personal injury lawsuits are anything but easy. Today, we'll walk you through the aftermath of an auto accident and highlight five things you should consider to make the process run smoother.
(Free download: "How to Interact with Insurance After a Car Accident")
1. Capturing information from the scene
At the scene of the auto accident, be courteous but don't admit fault. Record the other driver's name and insurance information, including insurance company name, policy number, and name of the insured person on the policy as well as contact information from any witnesses. During this time, don't allow your license or registration to be photographed. Additionally, don't provide your address or contact information to the other driver, their passengers or other witnesses.
To protect your identity, we recommend only giving out the following information:
- Your name
- Your vehicle's make, model, year, color and VIN
- The name of your insurance company, agent's name and policy number
As far as the accident itself goes, take a mental inventory of everything that happened leading up and during the collision. Here are aspects you'll want to remember:
- What you were doing?
- Where were you going?
- Who were you with?
- What was the time?
- What was the weather?
- What did you see and hear?
- How did you feel before the accident?
- How did you feel after the accident?
If you have your phone on you or a camera, do take photos to document the scene itself (if it's safe to do so). Here's what you should include pictures of:
- Damage to your vehicle
- Damage to other vehicles
- Damage to property other than vehicles
- Objects at the scene (i.e. accident debris, skid marks or fallen branches)
- Street signs or landmarks to identify the accident location
- Contributing factors to the accident (i.e. obscured traffic signs)
2. Navigating the intricacies of personal injury
After the auto accident, obtain a copy of any accident or incident reports filed by the police. If you suffered an injury from the accident, the process will get a little tricky. So, you should contact an experienced attorney in order to make sure your rights are protected and that you're able to move through the process as smoothly as possible.
If injured, you'll need to try and keep track of all the doctors, clinics and hospitals that provided you treatment for the injuries caused by the collision. Be clear when discussing these injuries with your doctor or medical provider, especially your status before and after the wreck. There are several benefits to this process:
- It helps reduce time obtaining medical records
- It may help your doctor better diagnose you
- The injuries become part of your medical records, which are clearly described
3. Calculating your other losses
As part of your personal injury claim, you may be entitled to compensation for economic, family, social, education and other losses related to the auto accident. Keep receipts of all expenditures including roadside assistance, temporary transportation, and repair costs, as well as paid time off you used to recover from the incident.
4. Guarding your communications
Next, be careful what you say both at the scene of the collision and in your communications with other parties. Aim to avoid statements that could be misunderstood or misconstrued. And, always consult your attorney before agreeing to give a recorded statement to an insurance company over the phone or in person.
5. Contacting an attorney
As you can see, it's always wise to enlist the help of an experienced attorney early, if possible, when dealing with extensive damages and personal injury lawsuits. To learn more about car accidents and how you can further protect yourself, we invite you to reach out to our team today at (405) 701-6376 to discuss your case.
Before you speak to insurance, you need to read this.
In this free ebook, you'll learn what to do if you've suffered an injury and how to interact with your insurance company after the auto accident. Click below to download your free copy now.