Family Law, Divorce with Children, Divorce, Child Custody, Oklahoma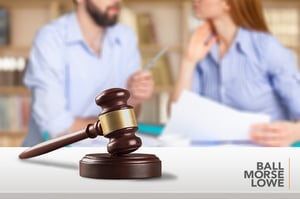 Divorce proceedings have changed over time. Previously, courts only granted a divorce when one spouse was able to prove the other was "at fault" for the dissolution of their marriage - either by neglect, abuse, or engaging in an affair, etc.
Today, most states allow a couple to divorce without requiring fault to be placed on either person. As a result, most states have created many different types of divorce filings - some more streamlined than others. Couples who have made the difficult decision to divorce must now choose the type of filing that best fits their need.
Often those seeking a divorce are not familiar with the different filings available, what they mean, or which one is best for their given situation.
Although each state varies, our team has put together a list of the most common types of divorce filings available in Oklahoma to help you as you begin to research and understand your options.
The 5 Common Types of Divorce
Mediated:

A mediator is hired in this type of divorce to work with the divorcing couple. This allows the two parties to negotiate directly with one another often without legal representation. The mediator does not render an agreement and cannot give legal advice, but guides the two parties until an agreement is reached.

Collaborative:

Both parties hire a lawyer. Each party signs an agreement stating they will disclose all information and settle matters out of court. This type of divorce allows for legal representation, but keeps the proceedings private. If the two parties come to an impasse that must be decided by a judge, new attorneys must be found.

Uncontested:

When both parties are in agreement and file all necessary paperwork together, they are seeking an uncontested divorce. This divorce works well for people who agree on important issues, such as child custody, child support, or the division of property, etc. This filing is usually the most streamlined and inexpensive.

Default:

This type of divorce is rendered when one spouse is unable to be located or hasn't responded to the divorce petition in a timely manner. If this happens, the spouse seeking the divorce can petition a judge to grant a divorce by default.

Contested: If t

he divorcing parties find it impossible to agree about important issues, such as child care, child support, debt allocation or the division of joint properties, they can choose to go to trial. In a contested divorce, a judge hears arguments from both sides and renders a decision. This type of divorce is more costly, time consuming, and public.
Conclusion
Ball Morse Lowe understands considering divorce is a weighty matter and it is wise to consider each option available. We have attorneys who will guide you through this process and help you. Call 405-701-5355 to speak with someone today.