About Us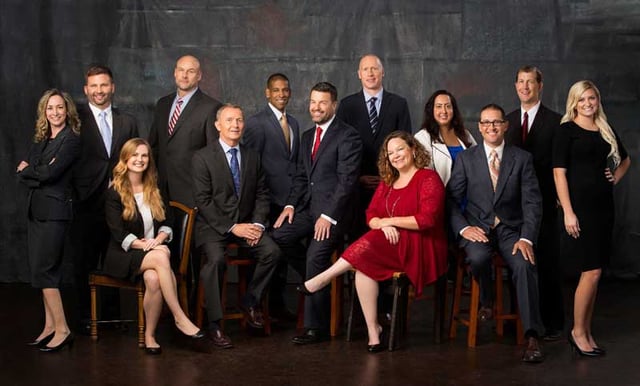 The law firm of Ball Morse Lowe, PLLC, is a respected name in the Oklahoma legal community. Our attorneys have a dedicated client focus and the drive to pursue the very best results on behalf of every individual, family and business we serve.
We are committed to providing:
Trusted counsel

— Our law firm is founded on integrity and professionalism. Because of our resolute adherence to our core values, we frequently receive referrals from past clients and other attorneys.
Dedicated expertise

— Together, our lawyers have more than 90 years of experience in a diverse array of practice areas, ranging from oil and gas law to estate planning and everything in between. Our broad base of knowledge enables us to provide comprehensive advice that spans the spectrum of our clients' concerns.
Focused solutions

— We do not provide generic counsel or assembly line strategies. Instead, we seek to develop unique solutions that are carefully tailored to advance our clients' particular objectives.
A Full-Service Law Firm
Ball & Morse, PLLC, serves businesses and individuals throughout Oklahoma. As a full-service law firm, we provide legal solutions in matters involving business law, real estate, oil and gas law, estate planning, family law and criminal defense. You can depend on Ball Morse Lowe, PLLC, for sound advice, sensible solutions and vigorous representation.
Location And Hours | Consultation
From our main offices in Norman, Oklahoma City, and Purcell, we serve clients in the Oklahoma City metro and beyond. We also have attorneys licensed to practice in North Dakota, Texas, Kansas, Ohio, Colorado and New Mexico. Our office is open during normal business hours, but we also offer flexible appointment scheduling by request.
To arrange a initial consultation with one of our lawyers, call Ball Morse Lowe, PLLC, at 405-701-5355 or contact our office by email.
Estate Planning | Oil, Gas + Energy | Litigation | Business + Commercial
Real Estate | Family Law | Criminal Law | Consumer Law
Get the Help You
Need Today!