Mugg Winston Merges with Ball Morse Lowe to Meet Growing Demand for Estate Planning Following the Pandemic in Oklahoma City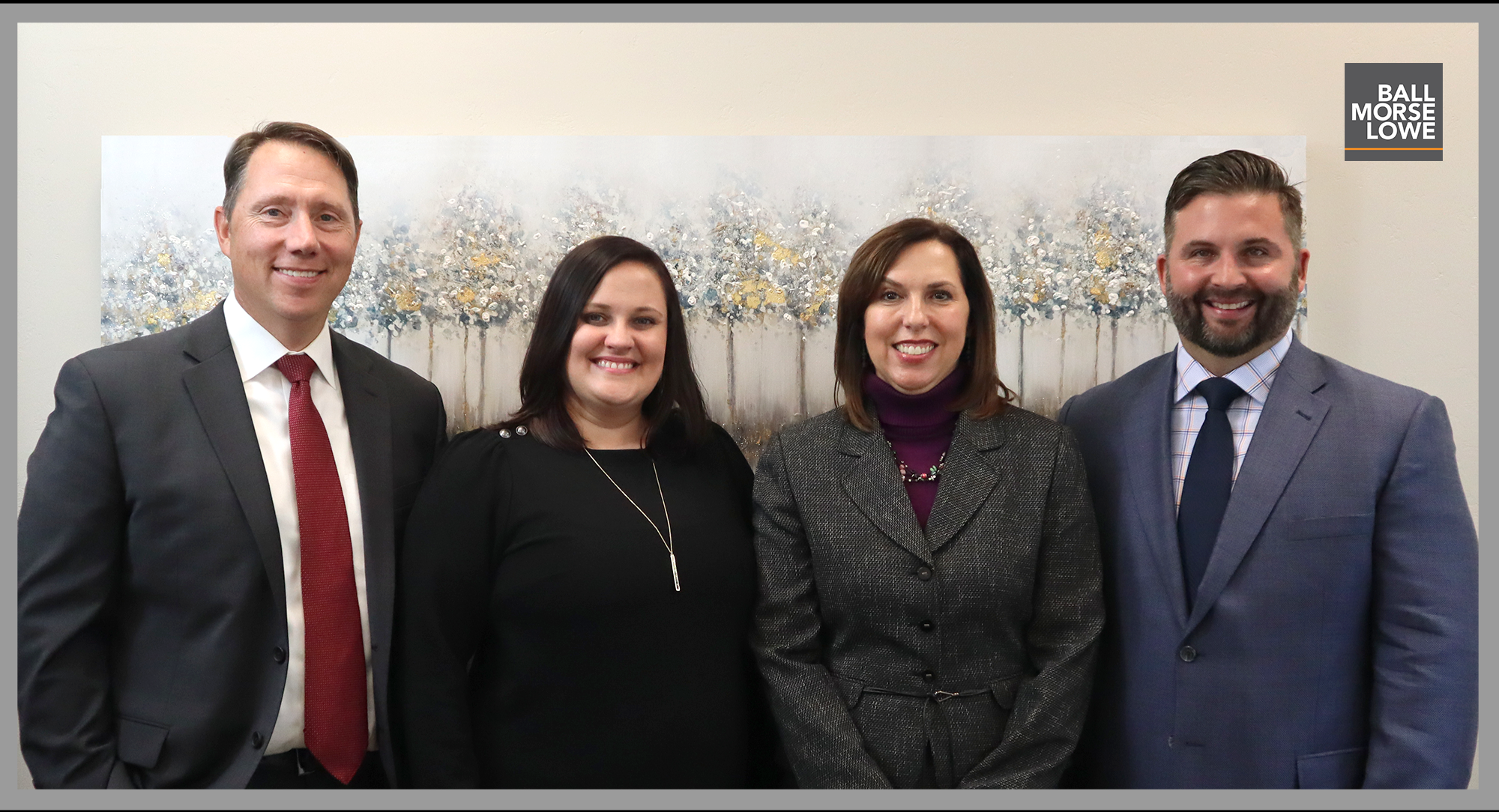 From left to right: Partners Brian Hill, Bria Winston, Christin Mugg, and Parker Lowe
(Sept. 27, 2022) – Ball Morse Lowe, a leading law firm in Oklahoma, announced today plans to merge with estate planning firm Mugg Winston on Oct. 1 to expand their estate planning and probate team and to meet a growing need for legal services.
Ball Morse Lowe is a recognized, trusted, and respected law firm that has served businesses and individuals across Oklahoma, Texas, and Colorado for more than a decade. The merger will establish a firm of 60 team members, including 12 attorneys and legal support staff in the expanded estate planning practice located in Oklahoma City and Norman, in addition to a location in Edmond at the current Mugg Winston office.
The strategy to expand the estate planning practice area comes after an ever-growing demand for estate planning and probate services across the state of Oklahoma. The need for estate planning increased as the pandemic shifted people's perspective on life and death scenarios and preparing for the future when it comes to personal estates.
"Our attorneys play a vital role in serving and supporting our clients in challenging times, and we strive to be an empathetic advocate for families and individuals who are making life-changing decisions," said Eric Patrick, chief operating officer of Ball Morse Lowe. "The expanded practice resources will provide meaningful additions that will benefit our clients and allow us to create an even more personalized experience."
The newly merged firm will blend decades of experience with a shared mission to provide approachable legal counsel and thoughtful solutions through an expanded estate planning team and the capacity to serve more clients.
Brian Hill will be joined by Mugg Winston's veteran attorneys Christin Mugg and Bria Winston to lead the firm's rapidly growing estate planning and probate practice. Mugg has over 24 years of experience as an estate planning, tax, and charitable planning attorney. Additionally, Winston brings 12 years of estate planning and business succession expertise to the group.
"We are enthusiastic about this merger which will bring about positive changes for our team as we continue to guide even more clients through important goals and needs, decisions and complex situations with compassionate counsel," said Christin Mugg.
In addition to estate planning, the expanded legal team at Ball Morse Lowe also offers services in family law, litigation, oil, gas, and energy law, and business planning. For more information, visit ballmorselowe.com.
About Ball Morse Lowe
Ball Morse Lowe is a trusted and respected law firm that specializes in family law, estate planning and probate, litigation, business law, as well as oil, gas and energy law with locations in Oklahoma, Texas, and Colorado. The dedicated team of seasoned attorneys has decades of experience focused on understanding various situations with empathy and providing the best possible solutions for their clients with sound counsel. To learn more, visit ballmorselowe.com.
Media Contact:
Jacqueline Sit
jsit@goodengroup.com or 405-888-3683