Estate Planning, Probate, Colorado
If you have a hearing soon for Denver Probate Court, there are some things that you should know. The Denver Probate Court oversees probate cases within their jurisdiction. How long an estate administration takes depends primarily on the way the decedent's estate planning was handled before their death. There are several factors that can determine how long it may take to complete the estate administration process.
In this article, we are going to answer several key questions regarding the probate procedure and the Denver Probate Court:
Is the Colorado probate procedure complicated?
Can you do it on your own?
Should you try to do it on your own?
What about if you live out of state?
How long does probate court take?
How can you prepare for probate court?
Who needs to be present?
If you have questions about the procedure in Denver Probate Court after reading this guide, schedule your free consultation with Ball Morse Lowe.
Is the Colorado Probate Procedure Complicated?
The short answer is yes, the Colorado probate procedure can become complicated. Having a will does not mean that you or your loved ones get to avoid Denver Probate Court. In fact, they must probate a will. One of the purposes of Denver probate is to ensure that the will is valid, and another purpose of Denver probate is to follow Colorado probate law and distribute the decedent's estate if there is no will.

There are three basic types of procedure procedures in Colorado:
Small estates. Colorado probate procedure defines a small estate as an estate worth less than $70,000 (as of 2020) and that has no real property.

Real property

is defined as fixed property such as land and buildings. For example, you do not, generally, own a 10-acre property with or without any sort of structure on it. This also includes your personal property such as your bank accounts and any cash. For small estates, a special affidavit may be filed with the Denver Probate Court and then your heirs can withdraw funds and collect your assets without beginning a case with the Denver Probate Court.
Uncontested estates (also known as informal probate). If there is a valid will and no contest is expected, or if there is no will but the lineage is clear, a qualified personal representative can complete the estate administration. The probate court will not play a large role and it will be up to the heirs and/or beneficiaries to monitor the estate administration.
Formal probate. This is the probate process that most people think about and go through. A new case is opened with the court. It requires a petition. The Denver Probate Court either validates the will and names the personal representative or names a personal representative and begins to probate without a will. The formal probate process is the process that takes place if there is an objection or other probate litigation takes place.
The Denver Probate Court also oversees the estate administration. This includes what happens to the assets, ensures that the personal representative pays the taxes and debts of the estate before distributing the assets, and the Denver Probate Court will also hear any probate litigation that occurs. Probate litigation refers to objections or disagreements of creditors, heirs, or beneficiaries, who do not agree with the will or with the way that the estate is being handled. When this occurs, probate litigation can become very complicated, time-consuming, and expensive.
Can I Do It on My Own?
Technically, yes, you can represent yourself in the Denver Probate Court. The first thing to consider is whether you are the personal representative, an heir, or beneficiary. The second thing to consider is whether you think the probate procedure will become complicated or contested.
If you are the personal representative, you have several responsibilities according to the probate instructions set forth by state law. The personal representative's overall obligation is to act as a fiduciary and do what is in the best interest of the decedent's estate, the estate's heirs, the estate's beneficiaries, and other interested parties (including the creditors). Specifically, their duties include:
Acting in an impartial manner towards all parties;
Estate administration that is done with care and prudence;
Placing the interests of the estate above their own interests; and
Treating each party equitably.
Additionally, there are specific reports, as well as completing an inventory, that must be done for larger estates. The personal representative is also responsible for paying creditors and taxes before the heirs or beneficiaries can receive anything from the estate.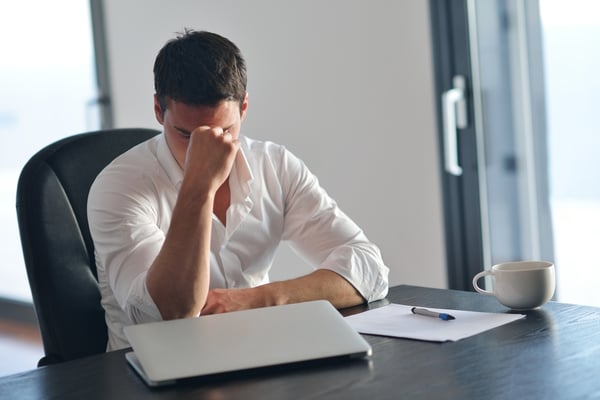 For heirs and beneficiaries, they may or may not be named in the will. As such, they have the legal right to object or contest the will. Determination of heirship is an important concept in the probate process. Failure to determine the proper heirs during the probate process could result in legal issues related to real property of some kind. A determination of heirs proceeding is set by the court to notify anyone who could have an interest in property that was previously held by the decedent.
Should I Do It on My Own?
Whether you should try to handle the decedent's estate alone and represent yourself in Denver Probate Court is ultimately a personal decision. To probate a will, or even probate without a will, can become quite complicated as well as expensive. Before answering whether you should do it on your own, it may be worth considering whether beginning a case alone would likely be contested - or uncontested. If you plan to do it on your own, you can find more information from the Denver Probate Court Pro Se Resource Center.
What If I Live Out of State?
If you do not live in Colorado, you may find that beginning a case in Denver Probate Court, estate administration, or even closing an estate is much easier with the assistance of a probate attorney. It can be incredibly difficult, time-consuming, and stressful to manage a decedent's estate when you are not in Colorado. Hiring an attorney to help you can be money well spent. If you cannot afford to hire an attorney, the Denver Probate Court Pro Se Resource Center has volunteer attorney clinics currently available via phone due to the global pandemic. However, you will still be required to represent yourself as the personal representative during the estate administration process.
How Long Does Probate Court Take?
The length of time it takes to complete the probate process depends on the type of probate process as well as whether there are any issues. For example, informal probate generally does not take as long as formal probate since it is believed that no one will object to or contest the estate administration even if there is no will. With the formal probate process, it could take at least six months even if there is a will. The will must be validated. Heirs and beneficiaries must be notified. Creditors must be notified. An inventory of assets must be performed. Depending on the size of the decedent's estate, certain items may need to be assessed for their proper value. The debts and taxes must be paid. Then, there may be unhappy creditors, heirs, and beneficiaries who decide to object or even attempt to re-open the estate after it is closed.
How Can I Prepare for Probate Court?
The best way to prepare for Denver Probate Court is to hire an experienced probate attorney to represent you. Even if you do not expect a creditor or beneficiary to object, probate instructions can be difficult to follow. If you're the personal representative, this is not the ideal time to deal with creditors and worry about taxes. A probate attorney can assist you with everything from beginning a case in the Denver Probate Court all the way through the estate administration process to the close of the estate, including during any probate litigation, should it occur.

Who Needs to Be Present?
Both creditors and heirs must be notified of the death and that a probate case was filed with the Denver Probate Court. While it is normal to notify the decedent's loved ones with a phone call, there are specific probate procedures that explain to whom legal notification must be sent to ensure that all actual and potential creditors and heirs are properly notified.
Ball Morse Lowe: Here to Help with Denver Probate Cases
If you're ready to learn more about Denver probate cases, schedule your free consultation with Ball Morse Lowe now. Our experienced probate and estate planning attorneys can explain probate procedures, as well as how proper estate planning, including the use of trusts, can help you avoid probate.