Estate Planning, Oklahoma
Millennials are a smart, ambitious, and innovative generation who focus on building their careers and, often, on changing the world. If you are a member of this generation, estate planning may be the furthest thing from your mind. To some degree, it is understandable. Even older generations often do not think about their estate plan or the probate process. They see it as a morbid event: to think about their own death.
As a millennial, you figure that you are young and healthy and do not have to think about such matters until you are closer to middle age. Yet, estate planning for beginners should be a concept that is nearer to the forefront of your mind. Without seeking to appear as a fearmonger, we currently exist in a time of a global pandemic that affects even the young. Even those that appear to recover from COVID-19 often develop chronic conditions that affect their lungs and heart, among other organs. Even before the pandemic, there was simply no guarantee that millennials, let alone anyone else, would not be involved in a serious accident or be diagnosed with a terminal illness.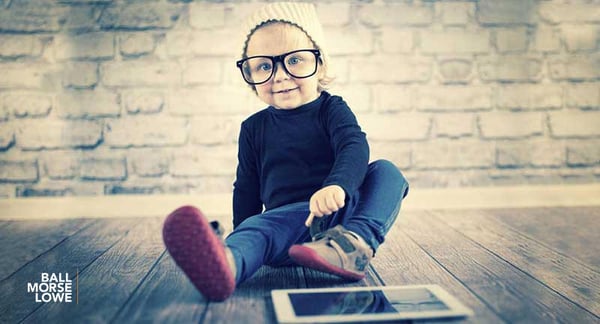 However, if you own assets, this fact alone should nudge you toward estate planning for beginners. If you die without an estate plan in place, the probate court would make decisions following state law related to your bank account, personal property, and even who will care for your minor children.
In this article, you will learn more about estate planning for beginners and why it is important for you as a millennial. After reading this article, schedule your free consultation with Ball Morse Lowe to learn more about estate planning for beginners. Each estate plan is different. The information presented in this article is for informational purposes only. It should not be relied upon as legal advice or as a substitute for legal advice.
Protect Your Assets & Your Minor Children
Think about everything you own. For the same of this article, let us say that you own a home, a car, a puppy, and a beginner collection of fine wines. We will also say that you have two minor children. You are currently focused on enjoying your family life and continuing to do well in your career. You're looking forward to the future, and you're not really thinking about an estate plan, a will, or different types of trusts that you might need. The problem is, without an estate plan of some kind in place, what happens to your assets and the care of your minor children will be decided by the probate court.
Your puppy, for example, might end up at a shelter when you wanted your Aunt Sally to have him; she loves Rover and would give him a good home. If you are a single parent and the other parent of your minor children passed away, the probate court would name a guardian. This may not be the person you wanted to raise your children.
Using basic estate planning documents, such as a will and certain types of trusts, you can direct the probate court on the distribution of your real estate, bank account, and on who should raise your children. With certain types of trusts, such as a living trust, you can avoid probate (at least in part, depending on how much of your estate goes into the living trust; it is likely that your estate plan should still include a will).
Speaking of homes, you may have some equity there. You can direct that your handsome home be sold after your death, but also think about who should get the proceeds. The car is paid for and goes to your sister, and the fine wines to your longtime friend, Max, who turned you on to wine in the first place. Do you see how this works? Estate planning for beginners doesn't need to be scary. The process gives you complete control and helps make a difficult time easier for your family and loved ones while also likely cutting the time and expense of probate court.
Estate Planning for Beginners: More Than Wills
Perhaps you are not married but live with a domestic partner. Your estate plan can include a durable power of attorney, which would give your partner the legal right to manage your estate if you die or to oversee your care if you should become incapacitated.
A healthcare power of attorney provides another person that you name the ability to make health care decisions on your behalf. However, unless this document is durable, state law will not allow them to continue to make decisions for you if you are declared incapacitated. This document is a legal document used for long term care.
There are various types of trust that can help you avoid probate or at least minimize the time that part of your estate remains in probate. Different types of trusts offer various benefits. They can help with avoiding or lowering various estate taxes, such as the gift tax. The most common trust used to avoid probate is a living trust. This type of trust is established while you are alive. It is quite flexible and may help you avoid probate while providing for your family, such as your minor children, should you die. There is also a special type of trust that is used funded by life insurance. A trust is also an excellent solution if you are married to someone who is not a US citizen. In fact, it is one of the best ways to provide for your spouse through your estate plan due to the strict US inheritance laws. For more information about types of trusts and how they might benefit your estate plan, schedule a free consultation now with Ball Morse Lowe.
Schedule Your Free Consultation
As you can see, there are good reasons to consider estate planning for beginners — and there are more good reasons if you have children. Do not make the mistake of going to an online site to prepare your will because it may not hold up in probate court because they may not be legal documents that comply with state law.
Instead, seek the help of an experienced estate planning lawyer. There is no time like the present to put a good estate plan together and enjoy peace of mind. To get started, schedule your free consultation with Ball Morse Lowe now.