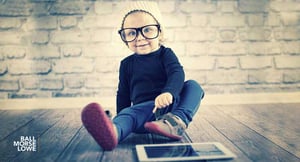 Millennials are often smart, ambitious, innovative people who focus on career building. If you are a member of this group, estate planning may be the furthest thing from your mind.
You figure that you are young and healthy and therefore do not have to think about such matters until you reach middle age, at the very least.
Here is the thing, though: If you own assets, this fact alone should nudge you toward considering an estate plan. If something freakish should happen and you suddenly depart this world tomorrow, what would become of those assets?
Protect what you own
Let us say that you own a home, a car, a puppy and a beginner collection of fine wines. If you do not at least have a will, the courts will decide what happens to these possessions after you die. Your puppy, for example, might end up at a shelter when you wanted your Aunt Sally to have him; she loves Rover and would give him a good home.
Speaking of homes, you may have some equity there. You can direct that your handsome bungalow be sold after your death, but also think about who should get the proceeds. The car is paid for and goes to your sister, and the fine wines to your longtime friend, Max, who turned you on to wine in the first place. Do you see how this works?
More than a will to consider
Perhaps you are not married but live with a domestic partner. Your estate plan can include a durable power of attorney, which would give your partner the legal right to manage your estate if you die or to oversee your care if you should become incapacitated.
If you are married but your spouse is not a U.S. citizen, be aware that there are strict regulations concerning inheritance. One solution is to set up a trust that would enable your spouse to become your heir in the event you pass away.
No time like the present
As you can see, there are good reasons to consider estate planning, even for millennials — and there are more good reasons if you have children. Do not make the mistake of going to an online site to prepare your will because it may not hold up in court.
Instead, seek the help of an attorney experienced with family law. There is no time like the present to put a good estate plan together and enjoy peace of mind.