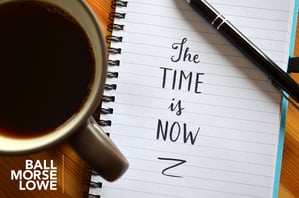 There have been recent changes in the estate tax laws that may affect your current estate plan. I share those details in the post that follows and also provide you with some recommendations to bring your estate plan up to date.
Changes in Law and Tax Code
The Tax Cuts and Jobs Act of 2017 ("Act"), effective January 1, 2018, includes significant changes that affect estate planning. The Act increased the estate, gift and generation skipping tax exemption to approximately $11.2 M for an individual and $22.4 M for a married couple. This law will sunset (expire) on December 31, 2025 and the exemption amount will revert back to $5.49 M (indexed for inflation) for individuals. There is always a chance the Act could be repealed.
This law impacts you in several ways. First, you need to make sure that your property will be distributed according to your desires, and not dictated by Congress or by state law. For more than 50 years it was common to use a written mathematical formula to divide the assets of a married couple when the first spouse dies to maximize estate tax savings. Likewise, formulas have been used to provide funds for charitable causes and to benefit family and friends. With such increased exemptions impacting "formula clauses" in wills and revocable trusts, it is in your best interest to review your estate plan to be certain the plan will work as you intend.
Should I Update My Estate Plan?
It may be time to update your estate plan if any of the following apply to you:
[ ] Your marital status has changed. If you have gotten married or divorced, it is imperative that you update your estate plan.
[ ] Your trust is not fully funded. Your trust will only control property owned by the trust. It is important to ensure that your trust is properly funded.
[ ] You have lost a spouse, parent, child or other family member.
[ ] Your children are no longer minors.
[ ] You have grandchildren.
[ ] You have moved to a new state. If you have moved out of the state of Oklahoma, you will want to have your estate plan reviewed by an attorney experienced in estate planning in your new state of residence. We would be happy to connect you with a qualified attorney.
[ ] You have purchased a second home or a vacation home.
[ ] You have sold or acquired a business.
[ ] Your financial circumstances have changed.
[ ] Your estate plan includes specific bequests to individuals or charities your wishes have changed.
How Often Should I Update?
Most estate plans should be reviewed every few years to make sure that the plan is not only consistent with the current law, but to also make sure that it reflects the family's needs and circumstances. The new tax law provides a perfect reason for you to sit down and review your goals and make sure the important pieces of your plan still fit.
The tax landscape changes fairly frequently and it has changed dramatically over the past decade. Your estate plan should be as flexible as possible to make sure that your wishes are fulfilled from 2018 and beyond. We advise all of our clients to revisit their plan periodically to determine if they need to make adjustments for changes in the law, changes in their own lives, and changes in the lives of their loved ones such as births, deaths, marriages, divorces, etc.
Estate planning has much less to do with taxes and much more to do with making sure your wishes are known and honored. Families change, needs and interests change, and sometimes your plan should change accordingly. The changing tax landscape acts as a reminder that you should revisit your estate plan regularly.
Conclusion
Ball Morse Lowe offers thirty-minute consultations to review your estate plan with you and make recommendations. Call us today to speak with an estate planning and probate attorney at 405-701-5355.